The staff at NRRA represent decades of experience coaching, rowing, and being involved in the community.
Steven Quagliano, Coach, Director of Youth Rowing: stevenq@norwalkriverrowing.org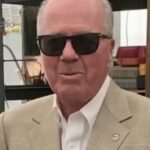 A 1978 graduate of Manhattan College, Steven was inducted into the Manhattan College Athletic Hall of Fame in 2010. In college he was a three-time finalist in the Dad Vail Championships. Competing for the New York Athletic Club, Steven cox'd 18 National Championship Crews and was a member of ten consecutive USRA Barnes Trophy National Team Championships. As a competitor on the US Men's National Team, he represented the US at the World Championships. He was a member of the inaugural competition between the US and Russia at the Goodwill Games and a coxswain on the US Olympic Team in Seoul, South Korea. Steven has coached the US Junior National Team, Men's National Team, and the US Olympic Team.
Vinny Houston, Coach, vinny@norwalkriverrowing.org

Coach Vinny Houston is a certified Physical Education teacher with a Masters in Exercise Physiology. He rowed for Manhattan College and the NYAC. An avid competitor, he's won countless races earning US Rowing's Elite status in sweep rowing and sculling. He is also a four-time medalist at the Head of the Charles. He remains a fierce competitor with a recent win at the 2021 Masters Nationals. Houston took a break from rowing to raise three children. He returned to the sport when his oldest son began to row from a boathouse with a masters program. All three children rowed—his daughter winning a National Championship and Canadian Henley. In 2014, Vinny started coaching at Iona Prep and PCRA. He joined NRRA in 2018 to build the program and make it the best in the area. Says Vinny, "Being a coach is the best job in the world. I love teaching athletes to row and get goosebumps when they take their first clean strokes and have those magical A-HA moments."
James "Coop" Cooper, Boatman, coop@norwalkriverrowing.org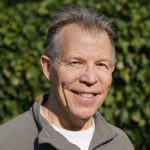 Jim "Coop" Cooper has a strong NRRA presence as a masters rower, as a coach, and as the Equipment Manager and Maintenance person—or, in traditional rowing parlance—as our 'Boatman.' Coop is instrumental in making improvements throughout the site and keeping our fleet of launches operable and safe. He especially loves solving problems using hand tools and observing the youth team's energy. "Rowing brings out the best in all of us: focused concentration, meditative release, community spirit, introspective solitude, the desire to win, and the ability to concede defeat. It is ALL life lessons; encapsulated in a single outing." Coop has been with NRRA since its founding in 1986.