The staff at NRRA represent decades of experience coaching, rowing, and being involved in the community.
Executive Director
203-866-0080 ext 1,  execdirector
 (at) norwalkriverrowing.org
Yuri Kolomiets
Racing Team, Junior Men, Head Coach
203-866-0080 ext 2, yuri (at) norwalkriverrowing.org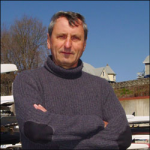 Yuri has been involved in the sport of rowing for over 25 years.  His rowing experience includes over 10 years as a competitor in small boats.  Yuri was a champion of the All-Ukrainian National Championship Team.  He graduated from the Kiev University of Physical Culture and Sport with honor, majoring in physiology of sport, biomechanics, and psychology.  Yuri began coaching in 1981 at the Athletic School of Olympic Reserve for Children and Adolescents "Volna" in Zaporozhye, Ukraine. The athletes coached by Yuri were selected to represent the USSR at the World level.
Drew Combs
Racing Team, Junior Women, Head Coach
203-866-0080 ext 6, drewc  (at) norwalkriverrowing.org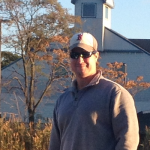 Drew returns to his home state of Connecticut bringing his mix of humor and hard work to the talented young women at Norwalk River Rowing. Drew's family had a rowing focus, and he has helped set up and operate various rowing regattas. Drew began his competitive rowing career at Marist College. Getting his start in the coaching launch at Kent School, Drew helped contribute to a national championship and two trips to the Royal Henley Regatta. After Kent, Drew plied the waters for Northeastern University, University at Buffalo, and Sarasota Crew enjoying success with many talented oarswomen. When he is not exhorting crews on the water, Drew enjoys reading leather bound books and winning the family's infamous Risk tournaments.
Irina Skobreva
Boys Varsity/JV Assistant Coach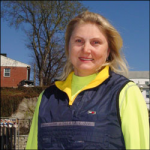 James Donovan
Novice Boys Coach
 jamesd (at) norwalkriverrowing.org
Before becoming a Coach, James was recruited by Princeton University to row their lightweight men's program that won 2 national IRA titles, Head of the Charles 1st place, Temple Cup Challenge at the Henley Royal Regatta and went undefeated for their 2009 season. He also represented the US in a lightweight double at the U23 World Championships in both Germany and Scotland, making the Grand Finals in 2007. His full bio is attached. Since Princeton, James has been coaching both adult and youth programs, and sharing his college recruiting experience at Mercer, Princeton, Greenwich Water Club and RowAmerica Greenwich.
James "Coop" Cooper
Coach, Development Team
coop (at) norwalkriverrowing.org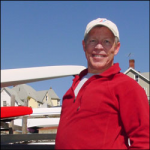 Coop has rowed as an NRRA Masters competitor since 1988. He has won gold medals at every level of Masters rowing, and continues to train and compete. Coop is also the full-time Equipment Manager for the NRRA, keeping the 'machinery' running smooth. He is a coach for our morning Adult Intermediate women's crew and afternoons with the Youth Program. Coop loves coaching because it gives him an opportunity to give back some of what the sport has given him, and he feels strongly that this sport is a model for exceptional character building. His successes are often measured with medals (many), but feels the admiration from Parents, Beginners, and the Youth athletes growth are what really drives him.