The Matthew Zucker Memorial Fund helps to provide the funding for financial assistance for youth in need, the equipment needed to support these rowers and their teams, and Outreach programs which help to bring in non-typical athletes and introduce them to rowing.
Donations
Your donations make this possible.
You can donate to the Memorial Fund below.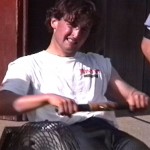 Matthew Zucker was a member of the Norwalk River Rowing Association (NRRA) Youth Rowing Program from 1994 to 1996. His rowing experience was instrumental in helping to improve his self-discipline and self-confidence and gave him a focus he soon grew to embrace. Shortly before his high school graduation, Matthew fell victim to brain cancer and died in 1998. His family established the Matthew Zucker Memorial Fund within the Norwalk River Rowing Association to promote youth rowing and provide financial support for students in need of assistance in order to row.
Note – Safari users, please switch over to either Chrome, Firefox, or if your shopping cart continues to empty, please use www.regattacentral.com/clubs/and scroll to Norwalk River Rowing program offerings.


Matthew Zucker Memorial Fund Financial Assistance application

If you are seeking financial assistance for one of our Youth rowing programs, please download and complete our Financial Aid Request form.
All NRRA Financial Assistance Applications must be fully completed! You must turn in your application, for the program in which you are applying, four (4) weeks prior to the beginning of the next scheduled season. If you have any questions or need some clarification, please contact us at info (at) norwalkriverrowing (dot) org or 203.866.0080, ext 1.
Return the form in a sealed envelope to:
Executive Director
Norwalk River Rowing Association
1 Moodys Lane
Norwalk, CT 06851
Applicants and a parent or guardian may be invited to an interview to discuss the application.
Applications  must be approved prior to the start of any rowing program in which you wish to participate.