The staff at NRRA represent decades of experience coaching, rowing, and being involved in the community.
Vinny Houston, Coach, vinny (at) norwalkriverrowing.org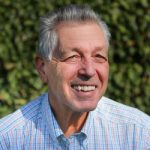 Coach Vinny Houston is a certified Physical Education teacher with a Masters in Exercise Physiology. He started rowing at Manhattan College and at the NYAC. In his 10 years at the NYAC, Vinny won races including club National Championships and a Canadian Henley, earning US Rowing's Elite status in both sweep rowing and sculling. Vinny started coaching almost immediately. As a student he started Manhattan College's Women's Crew, and after graduation, the Empire State Rowing Assoc Women's team. In grad school he coached the Men's Freshmen team at Columbia University. After 25 years owning three Cardiac Rehab Centers, Vinny returned to rowing in 2004 and to coaching at Iona Prep and PCRA in 2014. He joined NRRA in 2018 with a mission to make NRRA the best crew on our river. "I love teaching the kids how to row and still get goosebumps when the kids take their first clean stroke and have those magical Aha moments."
Kyle Saraceno, Coach, kyles (at) norwalkriverrowing.org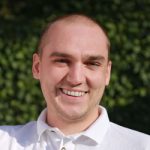 Coach Kyle Saraceno joined the Norwalk River Rowing staff in October of 2020 after spending seven years leading the Lewis S. Mills High School crew program. Under his tenure, the LSM program had 2016, 2018, and 2019 victories at the Connecticut State Championships for the Varsity Boy's program. Also, in 2019 all eight of his boys and girls boats medaled which resulted in winning the Team Points Trophy. Kyle has a demonstrated commitment to rowing and has worked for other rowing organizations including Power 10 Rowing, Central Connecticut Rowing, and the U.S. Junior National Team. Kyle has a proven record of success in Connecticut and in New England and looks forward to bringing that success to NRRA.
Martin Villanueva, Coach, martinv (at) norwalkriverrowing.org

Martin Villanueva began his crew career in the spring of 2007 when he became a coxswain at St. Paul's School in Concord, NH. While attending Wesleyan University, he continued to refine his skills as a college coxswain. Some of his favorite rowing highlights include competing in the Henley Royal Regatta and at the Head of the Charles. Coach Martin joined the Norwalk River Rowing staff in the winter of 2020. He currently works with the Development Team and the Junior Racing Team. Martin is SafeSport certified and has completed the USRowing Level 1 and Level 2 coach education courses.
James "Coop" Cooper, Boatman, coop (at) norwalkriverrowing.org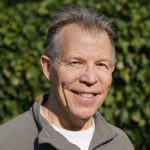 Jim "Coop" Cooper has a strong NRRA presence as a masters rower and as the Equipment Manager and Maintenance person—or, in traditional rowing parlance—as our 'Boatman'. Coop is instrumental in making improvements throughout the site and keeping our fleet of launches operable and safe. He has been with NRRA since its founding in 1986. His son, Trevor (Norwalk HS, Class of 2021), also shares Coop's love of the sport as an NRRA youth rower. As Coop says, "Rowing brings out the best in all of us: focused concentration, meditative release, community spirit, introspective solitude, the desire to win, and the ability to concede defeat. It is ALL life lessons; entrenched in one outing." Coop is an ardent believer in the importance of a firm handshake and a hearty greeting. Post COVID, be ready!
Jeff Thompson, Executive Director, jthompson (at) norwalkriverrowing.org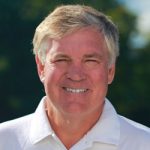 Jeff Thompson has been the Executive Director of NRRA since September 2017, returning to the Club after a ten-year absence. Jeff is a parent of two sons who rowed for NRRA (one of whom went on to row with Penn for four years), a Learn-to-Row participant who graduated to become an intermediate masters rower, and, finally, an NRRA Board member who served as Chairman of the Board. Prior to becoming ED, Jeff's business background is as a commercial and merchant banker, where he made loans and investments in companies ranging in size from multinationals and middle market companies. He is now using those finance and management skills on the other side of the table to help NRRA creatively serve its members and community.