The staff at NRRA represent decades of experience coaching, rowing, and being involved in the community.
Vinny Houston, Coach, vinny (at) norwalkriverrowing.org

Coach Vinny Houston is a certified Physical Education teacher with a Masters in Exercise Physiology. He rowed for Manhattan College and the NYAC. An avid competitor, he's won countless races earning US Rowing's Elite status in sweep rowing and sculling. He is also a four-time medalist at the Head of the Charles. He remains a fierce competitor with a recent win at the 2021 Masters Nationals. Houston took a break from rowing to raise three children. He returned to the sport when his oldest son began to row from a boathouse with a masters program. All three children rowed—his daughter winning a National Championship and Canadian Henley. In 2014, Vinny started coaching at Iona Prep and PCRA. He joined NRRA in 2018 to build the program and make it the best in the area. Says Vinny, "Being a coach is the best job in the world. I love teaching athletes to row and get goosebumps when they take their first clean strokes and have those magical A-HA moments."
Steven Quagliano, Coach, Director of Rowing: stevenq (at) norwalkriverrowing.org
A 1978 graduate of Manhattan College, Steven was inducted into the Manhattan College Athletic Hall of Fame in 2010. In college he was a three-time finalist in the Dad Vail Championships. Competing for the New York Athletic Club, Steven cox'd 18 National Championship Crews and was a member of ten consecutive USRA Barnes Trophy National Team Championships. As a competitor on the US Men's National Team, he represented the US at the World Championships. He was a member of the inaugural competition between the US and Russia at the Goodwill Games and a coxswain on the US Olympic Team in Seoul, South Korea. Steven has coached the US Junior National Team, Men's National Team, and the US Olympic Team.
Martin Villanueva, Coach, martinv (at) norwalkriverrowing.org

Martin Villanueva began his crew career in the spring of 2007 when he became a coxswain at St. Paul's School in Concord, NH. While attending Wesleyan University, he continued to refine his skills as a college coxswain. Some of his favorite rowing highlights include competing in the Henley Royal Regatta and at the Head of the Charles. Coach Martin joined the Norwalk River Rowing staff in the winter of 2020. He spends most of his time working with the Junior Girls Racing team but enjoys working with all the athletes at Norwalk River Rowing. Martin is SafeSport certified and has completed the USRowing Level 1 and Level 2 coach education courses.
James "Coop" Cooper, Boatman, coop (at) norwalkriverrowing.org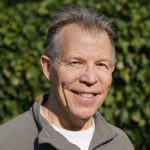 Jim "Coop" Cooper has a strong NRRA presence as a masters rower, as a coach, and as the Equipment Manager and Maintenance person—or, in traditional rowing parlance—as our 'Boatman.' Coop is instrumental in making improvements throughout the site and keeping our fleet of launches operable and safe. He especially loves solving problems using hand tools and observing the youth team's energy. "Rowing brings out the best in all of us: focused concentration, meditative release, community spirit, introspective solitude, the desire to win, and the ability to concede defeat. It is ALL life lessons; encapsulated in a single outing." Coop has been with NRRA since its founding in 1986.
Ellen Peck, Director of Communications and Development, epeck (at) norwalkriverrowing.org

Ellen has worked in the non-profit sector for many years—primarily with international humanitarian and climate change/environmental organizations. Her commitment to issues of social and environmental justice has been actively realized through her work producing award-winning documentaries. Her focus at NRRA is management and strategic planning, program and resource development, and helping NRRA tell powerful stories to affect positive change and outcomes. Ellen is an avid outdoorswoman and loves hiking the hills of New England and living by the water. As a former AAU swimmer and college varsity Lacrosse and Field Hockey player, she believes in the power of teamwork and community in getting things done.
Thoms Luz, Executive Director, tluz (at) norwalkriverrowing.org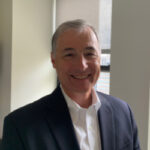 Tom Luz has been rowing with NRRA since 1991 and has variously served as Crew Captain, General Counsel, Member of the Board, and Chairman of the Board. He became President and Executive Director of NRRA as of May 1, 2022. Tom started rowing in high school, was a Division I oarsman in college, and has remained close to the sport. He believes in the community mission of NRRA and is eager to expand access to the sport to parts of the community that have not traditionally had it. Tom is an attorney with a practice in New York City and Connecticut.