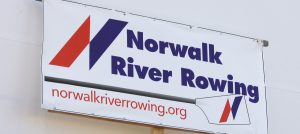 Everyone's invited to Norwalk River Rowing's Family Day!
Masters, Youth, Racing and Dev, brothers, sisters, mothers, fathers, husbands, wives, partners.
Saturday, Oct 14
8am – 11am  (coincides with youth practice)
1 Moodys Lane, Norwalk
Bring something yummy to share.
Never rowed before but was curious? Take a tour in the barge. Get on an erg.
We look forward to seeing you!