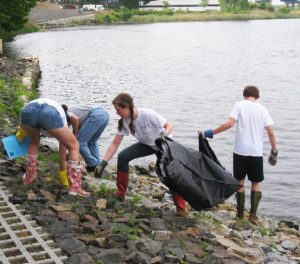 Hello, NRRA Friends and Teammates.
Earth Day is the perfect day to announce reviving the NRRA practice of a spring river clean-up.
What better way to demonstrate our long tradition of community service than cleaning up the river we row?
Date: Saturday, May 11, 2019
Time: 8:30-11:00 am (low tide is approx. 11:40)
Wear: Work clothes, heavy gloves, waders, boots, etc.
Bring: Rakes, shovels, any tool useful for picking through silt, grasses, etc.
Where: NRRA site—and beyond
Who: All athletes (youth and masters), friends, family, people looking for some community service credits.
We will supply trash bags, snacks after the clean-up, and NRRA water bottles* for those who need one.
For questions or for more information, please use our contact us form
See you on May 11,
Laura & Phil
*Please note: NRRA bans single-use water bottles on site. Only reusable bottles are permitted.