"EARLY BIRD PRICE" UNTIL AUGUST 16TH FOR YOUTH RACING TEAM!
JOIN US FOR YOUR FALL "TUNE UP WEEK" 8/24 – 8/29
BOAT STORAGE ANNOUNCEMENT
Fall programs for Youth Racing Team, Development Team and Masters AM Rowing are now posted on the website.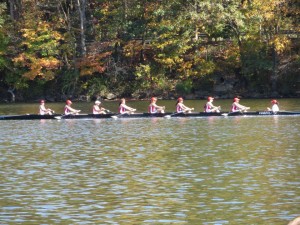 Save with "Early Bird" pricing in effect for Youth Racing Team thru August 16th. Fall is a wonderful time to be on the water after a beautiful summer. Our Hospitality Tent at Fall Regattas is epic! We also have a "Tune-Up Week" scheduled to get you back in "your groove" from 8/24 – 8/29. This is a fantastic conditioning week to ease you back into fall rowing. We hope you will join us!
Regarding boat storage: NRRA offers onsite boat storage at our facility (subject to availability) for members and youth racers. There is a fee for boat storage. We have always used the honor system for the payment of boat storage fees. This is a reminder that payment must be made in advance prior to storing your boat. On 9/1, this policy will be strictly enforced. We now have an option on our website to pay for partial year storage (until 12/31). If you haven't paid, this is your chance to opt in to our program. This fee also has an "Early Bird" discount until 8/16. If you have a boat on site and do not intend to pay the fee, please be sure your boat is removed by 9/1 at the latest. Again, this policy will be strictly enforced for all. We appreciate your cooperation and investment in the association.